James Hatt and Robert Hernandez:
A Couple with Many Talents
Click on Image to Enlarge
Jim and Robert moved from their 4-story townhouse in Capitol Hill into 1222 Thomas Point Court (previously the Ballinger's home) in March of 2022. They were looking for a home with fewer steps, enough land for a garden, and proximity to the water – all within their price range. They considered homes in Fort Washington, Shadyside, Edgewater, Arnold, and Alexandria, but none measured up to their desires. When the Ballingers reduced the price on their home, the couple jumped at the opportunity.
Robert, who works as a residential real estate agent, says he knew 1222 TPC could be the perfect house as soon as he saw it, but Jim works in DC and had to be comfortable adding a long commute, at least on an occasional basis. But Jim agreed saying, "Yes, this is it - the house is too perfect to let go."
Since moving in, the couple says FCF has lived up to and gone beyond their expectations. They had driven to Thomas Point Park when they first viewed the house, but were initially unaware of Southbreeze Beach and the Crab Pier, but now frequently take advantage of their proximity. And the many amenities in their own back yard, including a pickleball court, putting green, chess board, pool, hot tub, and "Breezes", an outdoor bar, have all added to enjoyment in their new home.
Robert
Robert is a native of southern California and graduated from California State University, Sacramento with a degree in Photography. As a young professional photographer, he entered a time of transition from analog to digital photography. He initially worked for David LaChapelle as a producer for A-list commercial projects with celebrities including Sir Elton John and "The Rock". Robert went on to work as Editor of Social Life magazine in NYC and as the photographer of socialites in a seasonal publication about the Hamptons. (Some of those socialites star as housewives on Bravo TV.)
As the technology behind digital photography improved, Robert found that almost everything he photographed ended up being "Photoshopped". He wanted to return to "natural" photos and so he transitioned to real estate photography, eventually moving from NYC to DC in 2013 where he began taking on real estate assignments.
Robert went from photographing real estate to selling real estate and is now licensed in VA, DC, and MD. He says selling was a natural choice for him since good customer service has always been one of his passions. Robert plans to move his MD real estate license from the Georgetown Long and Foster office to one in Anne Arundel County soon.
Jim
Jim grew up in Orrville, Ohio – the home of Smuckers. Jim reminisces about the relatively rural setting of his hometown and life lessons learned from his parents. He learned baking from his mother who worked during WWII in a bakery, and he has put those skills to work in personal and charitable projects. Later his mom owned a florist business and taught Jim floral arranging. He used those skills to start a floral shop in Montana while serving in the Air Force there. Jim learned mechanical and business skills while working in his father's heating and roofing company. He frequently used those skills during his career in the Air Force. And, from both his parents, Jim learned the value of work, collaboration, education, and workplace leadership, which he has used throughout his career.
Jim attended the University of New Hampshire for three years and then transferred to The Ohio State University where he was a triple music major in piano, tuba, and euphonium. In 1984, Jim recognized the practical difficulty of earning a living in music, and joined ROTC. Upon graduation, he became a 2nd lieutenant in the Air Force and between 1986 until 1999, was stationed in the U.K., at the Vandenberg AFB in California, and the Malmstrom AFB in Montana. During his years of active duty, Jim began what would be a distinguished career centered around training crews and staffs, developing and certifying curriculum, policy, and budgeting.
Jim joined the reserves in 1999 and began working in space-related fields, which he continues to the present day. Since 2004, Jim has served in civil service providing leadership and support for Air Force and Department of Defense space-related missions across the U.S. and in the Pentagon. He currently works in the Commercial Space Transportation Office of the FAA where he is responsible for safety, inter-agency and international cooperation, rulemaking. His office licenses all commercial space launches to and from the U.S., reviewing and approving payloads carried by the spacecraft include cargo, satellites, nuclear systems, DoD and NORAD-related items, and commercial human space flight participants. As such, Jim had the honor of presenting Sir Richard Branson with his astronaut wings at the March 2022 Space Symposium. Jim has also received Meritorious and Exemplary Civilian Awards four times during his tenure.
Colonel Hatt retired from the AF Reserves in 2021 and now looks to relax during his vacations rather than using them to fulfil Reserve duties.
Charitable and Advocacy Activities
Jim and Robert are both active members of the Foundry United Methodist Church in DC. Jim started a cooking mission there, which he spearheads twice a month to feed community members who are elderly, indigent, or who have HIV or terminal cancer. Robert helps with menu planning and shopping while Jim leads a morning of cooking 160-200 meals with at least five other recruits. The meals are readied for pick up or delivery in sealed bags that can be reheated in warm water or the microwave.
Jim is active in several Pride groups and currently serves as the President of FAA Pride. He served as Co-chair of DoD Pride for several years and is active in the LGBT group at their church. In addition, he is involved with Disabled American Veterans.
Hobbies
Gardening, cooking, and entertaining
Both Robert and Jim have a love of nature and, recalling the open space available to them while growing up, they are glad to now have a home with a yard large enough for a garden. Robert has already planted many herbs that he uses to make spice blends, and they plan to have fresh vegetables, as well. Both Robert and Jim are good cooks; Jim is also a good baker.
To choose the best accompaniment for their meals, Robert and Jim have a tasting room in their home! Interestingly, Jim worked in a tasting room at a winery while he was in the Reserves in CA.
In addition to the vegetable garden, Robert cultivates orchids. He began taking care of orchids so he would always have several on hand for open houses. Now he has a collection of orchids that bloom at different times of the year.
Robert and Jim enjoy entertaining using their talents in cooking, baking, gardening, wine tasting, and flower arranging. Throw in a bit of conversation about space travel, and you have a perfect event. Although both men have many talents, it is hard to escape the irony of Jim's last name – Hatt – since he is truly a man of many hats.
Exercise
With a passion for fitness, Jim and Robert were so lucky to meet at a Zumba class in 2013, and since then their fitness passion has evolved to biking. In addition to their road bikes, they recently acquired mountain bikes to ride safely to Thomas Point. Robert also does weight training. Jim previously enjoyed participating in sprint triathlons and is contemplating another try.
The men are new to boating but recently joined the Chesapeake Boating Club and are enjoying sailing the bay in an Albin 28 ft cruiser. Robert is the captain with his first mate, Jim ready to help as needed.
Travel
Robert and Jim enjoy traveling and now that Jim has retired from the reserves, they can enjoy long vacations without the need to book time for the reserves. During the first of Jim's "true" vacations, they went to the big island of Hawaii for three weeks. Jim says this was his all-time favorite vacation. They snorkeled and saw giant manta rays at night, visited volcanoes and the rain forest, and enjoyed delicious fresh fruit and great meals with friends.
Robert's favorite vacation is to the wine countries of central and northern California. He enjoys both the natural beauty of the countryside and the unique taste of the wines, a result of previous volcanic activity in the area.
Welcome
Please join me in welcoming this talented couple to our neighborhood. They are enjoyable, easy-going, and will likely meet more of us if Jim gets his wish – a Brussel Griffon (the dog frequently pictured among royalty in Flemish paintings and the model for Star War's Ewok).
---
Children's Tennis Camp
Registration is limited. Sign up now!
FCF Kids' Tennis Camp 2022: June 15th – July 29th, Wednesdays and Fridays!
Fishing Creek Farm is proud to again sponsor a children's tennis summer program!   Coach Grant Shanahan, a UMD experienced player and private lesson coach, will once again lead our camp.  Tennis skills, scoring and match playing will be taught.  Players of all levels welcome – – and no experience is necessary.  This is a great way for the kids in the neighborhood to get to know each and hang out.   As in the past, we will have two classes, one for younger kids and one for older players.
The Programs:
Ages 6-9 will be in the Quick Start Program. It's a great way to learn to play, develop basic tennis skills and an understanding of the game.
Ages 10-17 will learn the strokes, game strategy, how to serve, how to score and will play matches.  Fun games will be used to sharpen skills, and challenging "match style" games will be played.
The Times
Lessons will be twice a week, Wednesdays and Fridays, June 15 – July 29th.
Wednesdays
6:00 p.m. – 6:45 p.m.  – ages 6-9
6:45 p.m.– 8:00 p.m. – ages 10-17
Fridays
6:00 p.m. – 6:45 p.m. – ages 6-9
6:45 p.m. – 8:00 p.m. – ages 10-17
The Cost
Pay one flat fee of $140 per child to attend as many lessons as you want!  Availability is limited to the first who sign up, so register now!   If your child has experience playing and wants to play with the older kids, feel free to register them for that session. Also, if your child is slightly younger than 6 years, the coach may be able to accommodate them.  For that request or any questions, please contact Maggie Elehwany by texting to 202-378-3255 or email her at: melehwany@argentum.org.
To Purchase Tickets, please click the button below:
---
Pickleball/Tennis Committee Update
Pickleball is the fastest growing sport in FCF!
Come on down to one of the Open Play times and join the fun! (Open play means that all players, of any skill level, are invited to play on the courts for a set time frame.)
Thursday Evenings 5-7 PM
Sunday Morning 9-11 AM
Please note that Tuesday evenings from 5 - 7 PM has been reopened for bookings. (It was previously reserved for new and beginner players.)
If you are interested in playing in a FCF Pickleball tournament -- men's, women's, mixed doubles, or co-ed round robin – please contact Rick Wheeler at pickleball@fishingcreekfarm.org.
Anyone interested in being added to the Pickleball distribution email list should send an email to pickleball@fishingcreekfarm.org; Also, if you are on Facebook, you can join the Fishing Creek Farm Pickleball group for tips and announcements.
---
Book Club
POSTPONED Wednesday, June 6, 2022 at 7:00 p.m. 
Make-up date: Tuesday, June 28th.
Please join us for the discussion. We have no rules except to enjoy discussing books of interest with our neighbors! Even if you do not finish the book, join us for our discussion.
Everyone is invited. Please contact Susan Magazine via email or phone (301-213-1799) if you would like to join the group.
---
Fishing Creek Farm Logo Glassware
We have replenished our inventory of glass and plastic FCF logo glasses. They are $4 each and can be ordered by contacting boardtreasurer@fishingcreekfarm.org
---
Fishing Creek Farm Facebook Page
Fishing Creek Farm residents can post items of interest, for sale, or wanted to our FB page, "Fishing Creek Farm Homeowners' Association". The page is administered by Deborah Brafford and is open only to FCF residents. (Be aware: there is an old FB page that is no longer in use. Its address is: Fishing Creek Farm Neighborhood and it is open to the PUBLIC.)
Although anyone can find our private site, only members can see who's in the group and what they post. When you land on the FCF FB page, you may ask to join the group. You must submit your email and house address for verification. Once your credentials are verified, you will be notified of your admission to the group.
Please feel free to post questions, information, or photos to this closed group of Fishing Creek Farm neighbors!
---
Committee Contacts
Do you want to know who is on what committee?  Do you want to know how to reach a committee member?  All of that information is on our website Committee page which is located here.  On this page you will note that a number of the email addresses are [committee-name/position]@fishingcreekfarm.org. This is part of our ongoing effort to have email addresses that we can use to transition easily from volunteer to volunteer when a position turns over. Take a moment to familiarize yourself with this, and thank you to all of our volunteers!
---
Board of Directors Meetings 2022
Board of Directors meetings in 2022 will be held once per month on a Monday from 7 to 9 PM. All residents are welcome and encouraged to attend. The meetings are again being held in person at the Clubhouse, but are also available virtually.
Upcoming 2022 Board Meetings:
July 25.
---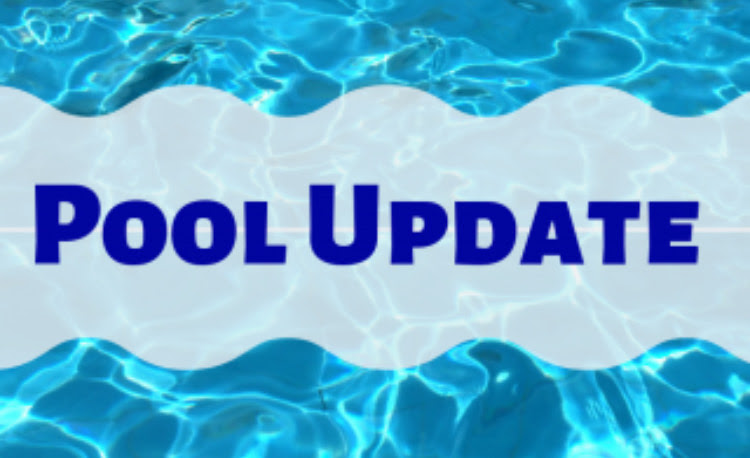 The pool is now open daily from 11AM to 8PM. We believe the lifeguard shortage has been resolved.
FCF Board of Directors
---
Please observe the following safety considerations:
No Dogs on the Courts
According to the HOA rules, dogs are not allowed on the tennis/pickle ball courts at any time.
Stopping for the School Bus
There is a school bus stop at the corner of Cherry Tree Lane and Thomas Point Road.  There have been a few incidents in which cars have not stopped when the school bus has been dismissing students, which could have resulted in injury to the students.  Turning onto Cherry Tree Lane in either direction from Thomas Point Road while the bus is stopped at the intersection is against the law.  According to Maryland law, for the safety of students entering and exiting, all vehicles must stop at least 20 feet from a school bus when its flashing red lights are activated or the stop sign emerges. On all roads except divided highways with a median separation, drivers must stop in both directions, according to Maryland law.
Stop Signs at Cherry Tree Lane
Just a reminder that traffic does not stop on Hidden River View at the intersection of Cherry Tree Lane and Hidden River View Road.  On a regular basis, there continues to be residents not coming to a complete stop when traveling on Cherry Tree Lane.  We have added extra signage that cross traffic does not stop and will continue to explore other options for additional safety at that intersection. All drivers, walkers, cyclers, and any other moving vehicle should stop at the stop signs.
Moving Vehicles to the Right; Pedestrians to the Left - It's the Law
Residents have reported near misses with pedestrians who walk on the right, especially in groups, because they don't see or hear approaching vehicles. Please walk to the left and drive/bike cautiously on the right.
Thank you,
FCF Board of Directors
Adult Social Committee
The social committee hosts Sunset Fridays at the clubhouse on Friday evenings from 6-8:30 PM through the warmer months. The next Sunset Friday will take place on Friday, July 29th. We provide cups, plates, napkins and ice. Bring your own drinks and an appetizer to share. Come and enjoy!
---
Join us for our Annual Fishing Creek Farm Fourth of July party
Festivities on Monday, July 4th will kick off with a late morning parade followed by a noon lunch at the clubhouse. We will have Adam's Ribs barbecue, frozen margaritas (kid and adult versions) and several desserts. Please bring a side dish to share. We anticipate that we will have lifeguards and the party will extend to the pool.
Parade: Meet at the Beachview cul-de-sac with your decorated bike, trike, or golf cart at 11:30 AM to join the parade down Hidden River View to the Clubhouse for lunch. We are looking for a volunteer to lead the parade and, if desired, arrange refreshments on Beachview cul-de-sac prior to the parade. To volunteer, please contact Laura Steppe: laura.a.steppe@gmail.com
---
Children's Corner
Graduation is Coming Up!
Let us know of your child's accomplishments this year and we will highlight a list of neighborhood achievements in our Spotlight section next month. Send information to: 
jpfinsgraf@gmail.com
. Thank you.
---
VOLUNTEER NEEDED TO ORGANIZE ANNUAL JULY 4th PARADE
Kids' 4th of July Celebration Parade 
Organizer will need to lead participants in the parade, which will travel from Beachview to the Clubhouse for the July 4th Lunch and Pool Party. Refreshments could be served on Beachview, as desired.
---
---
Land Use Committee
The Land Use Tiger Team continues to work on protecting the integrity of Southbreeze Beach and providing safe, reliable community access to the beach. On the basis of conversations with several of the bidders for this project, we updated the Southbreeze Beach RFP to provide clarification on the deliverables in the bidders' proposals. (Click HERE to see final version of RFP.) Also in response to two of the bidders asking for more time, we pushed the due date back to close-of-business on Monday, June 13th. We will meet on Tuesday, June 14th to discuss the proposals and begin the final selection process.
Marina
Marina Slip Holders,
We hope everyone is enjoying the great weather on the bay!
A few quick reminders:
Look for floating debris in the marina and if safe please pull the debris to the shore.
Please make sure all guest boats are registered with a reservation on the website and payment is made. The only two approved transient guest dockage locations are at the end of the "T" pier at the far left of the marina.
Do not leave unattended boats at the pump-out or on the main stem pier.
Please note that no visible tarps are permitted on boats.
Make sure all lines are properly set for changing tides and unexpected storms.
Thanks,
Marina Committee
Landscape/Architectural Committee Update
Announcement: New improvements have been made to the Architectural Change section of the FCF website. We hope this makes the application process more user friendly. You can reach the Architectural Change page of our website by clicking "Architectural Change" in the left-hand menu or HERE.
Like-Kind Improvements: There have been recent applications for "like-kind" replacements which do not require a change application. While concern for compliance with the covenants is very much appreciated, the first section of the guidelines identifies the types of improvements that do not require an application.
Applications: Some applications have been approved with conditions, also some of the applicants have not followed up with satisfying the conditions, such as providing a copy of the permits required by the County. Please be sure to verify compliance, so that Tidewater can complete our records.
Service Yards: By Laws Article V. Section 2., Paragraph 12. Requires that storage, trash cans, fuel tanks, HVAC and pool equipment etc. are to be "appropriately screened"; "in order to conceal them from view from the road or neighboring properties". Landscaping of semi- solid screening have been used successfully. If not yet accomplished at your home, at your convenience, please provide an application for compliance with this reasonable covenant.
---
CapEx Committee
CapEx is working with Miller Dodson to refresh our reserve analysis which our auditor requests every 5 years.
We have responded to an initial set of questions and provided documents that bring them up to date on the last 5 years.
Next step is that Eamon McGeady, Deborah Brafford, and Dave Stadler will meet with Miller Dodson to answer any additional questions and do any onsite checking of specific assets.
We are also still involved with the South Breeze Beach efforts being led by Land Use.
---
Mosquito Control Program Begins in June
FCFHOA has again signed up for the adult mosquito spraying program of Maryland's Department of Agriculture (MDA), part of the Department's broader mosquito control program aimed at preventing mosquito-borne diseases.  The Board will notify residents once we receive confirmation about which night of the week is assigned.
FCF is one of about 2100 communities that participate in the fogging program, which typically runs from early June to end-September. The MDA team will be spraying our community one night a week (7pm to 2:30am) when conditions warrant it, considering mosquito counts and weather. MDA asks that residents stay indoors during the spraying operation.  MDA also urges community residents to be proactive in reducing any standing water in their yards, as standing water can be a breeding ground for mosquitos.
MDA's Mosquito Control Procedures: Spraying for adult mosquitoes is done at night using an ultra-low volume (UVL) spray to disperse tiny droplets (fogging) that do not coat surfaces, thereby minimizing the effect on other small organisms. Spraying is only done if an MDA employee determines it is necessary (considering "mosquito landing counts" and other data). It will not be conducted during rain, in wind speeds exceeding 12 mph, or if temperatures are above 89 degrees F. The attached PDF describes MDA's operating procedures in more detail.
Public Health and Habitat Concerns: Our beautiful community includes both wooded areas and wetlands, which provide habitat for fish, birds, mammals, and insects like butterflies, fireflies, and honeybees. Unfortunately, wetlands are also a breeding ground for mosquitoes, which can be both a nuisance and, in some cases, a public health risk. Tiger mosquitoes have been found in our region since 1987 and can carry diseases such as West Nile virus and several kinds of encephalitis in humans, and heartworm disease in dogs.
The MDA makes the following statement about their spraying practices: "We spray at night when bees and butterflies are not active. The droplets in our sprays average 15 to 20 micrometers. They are so small that they are acted upon equally by gravity and drag. They float in the absence of wind – just like a fog droplet. Because they are so small, they do not coat surfaces, so when bees and butterflies crawl on surfaces the next morning, those surfaces are not covered with our spray. Permethrin breaks down in sunlight. There is evidence that permethrin in our spray does not affect larger insects, like bees and butterflies. Bees have been studied extensively; there are no deleterious effects.
Exemptions from the Program are Possible:  By default, all FCF homes are enrolled in the program when the community signs up. Any resident can apply for an exemption for their property. That exemption will have a 300 feet buffer on either side of the exempted property.  An exemption form is available at:  MosquitoControlExemptionForm
To see the MD Department of Agriculture's Operating Procedures for Spraying of Adult Mosquitoes: Mosquito Control - Operating Procedures.
---
Suggestion Box
If you have an idea on how to make Fishing Creek Farm an even better place, please share it with the Board and your fellow homeowners.  Suggestions are sent to our FCF Board and posted on our website. To access the suggestion box now, Click here.